I needed a sturdy table for my new metal lathe. It needed to be movable (using casters) while still supporting the 800+ pound weight of the lathe.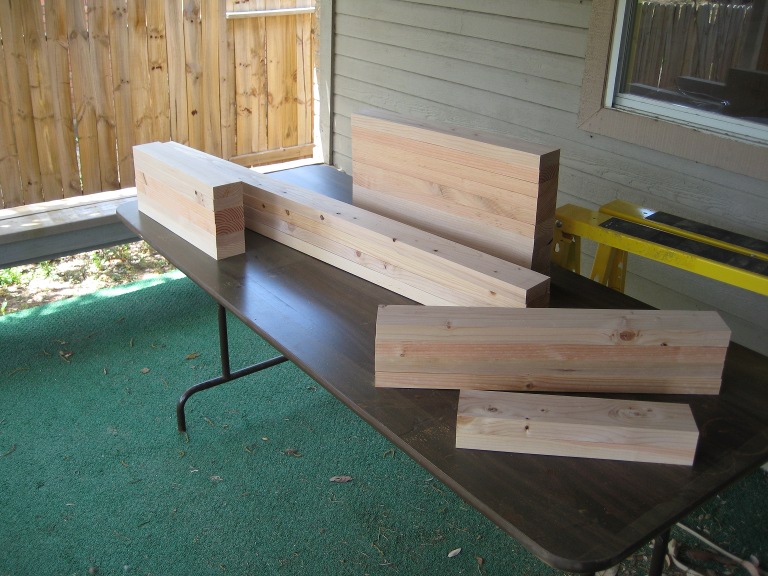 So I used a thickness planer on some 2x4 pine studs.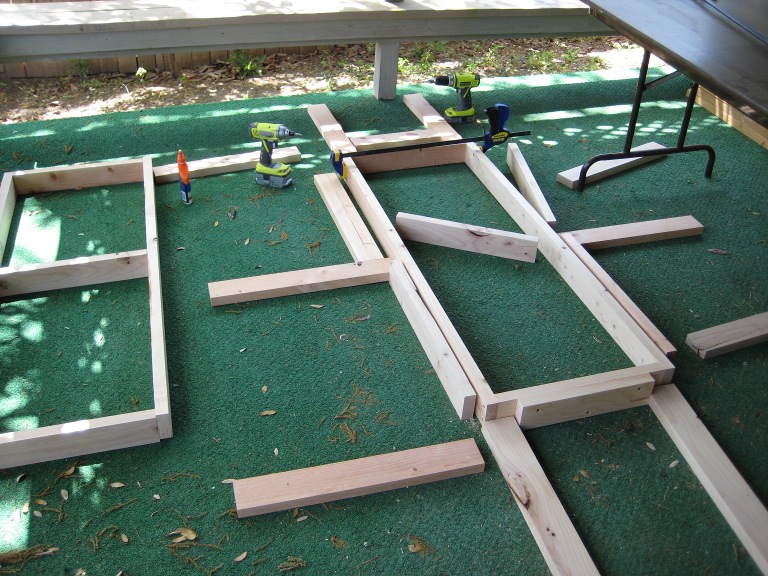 And screwed them together.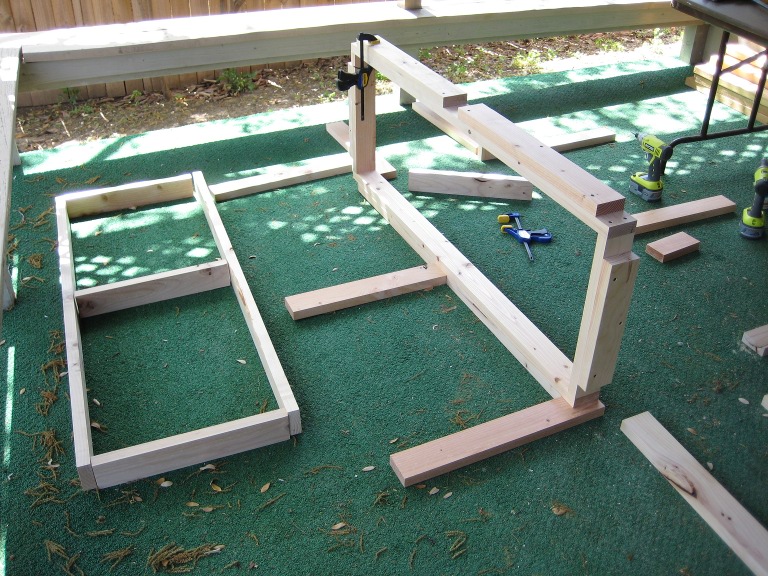 Then I added a pine shelf-board as a top.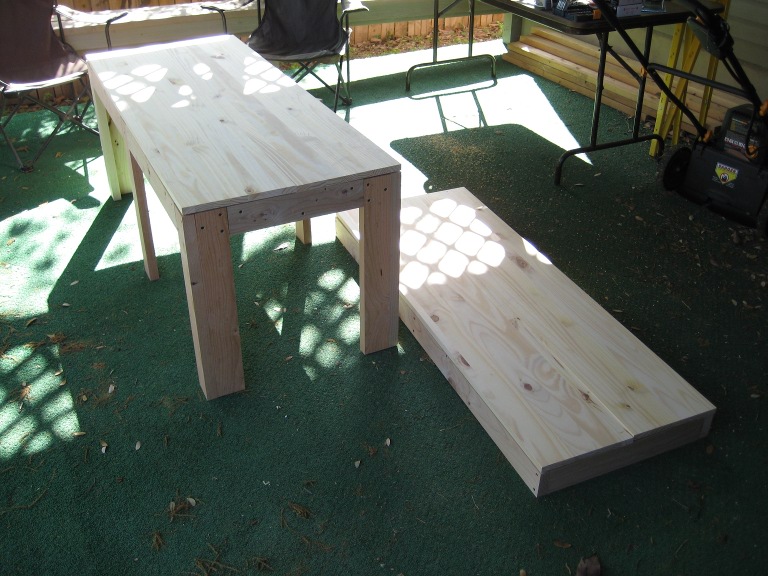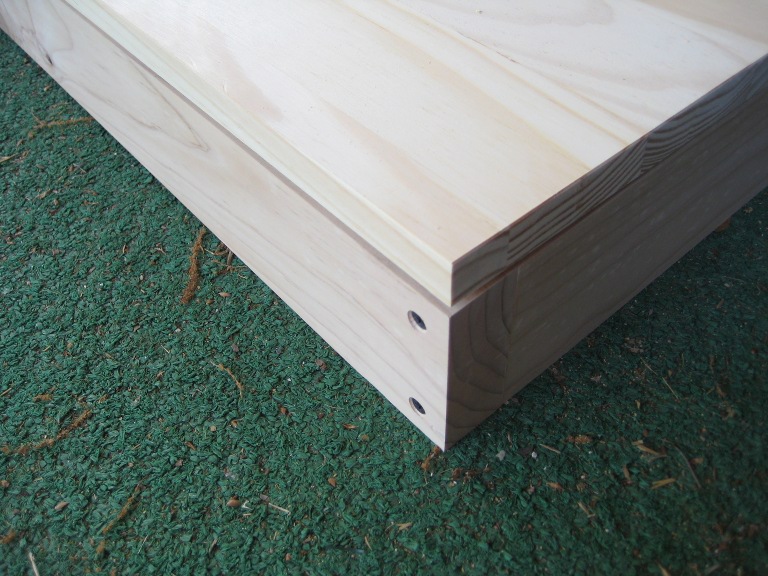 And very carefully lifted my new metal lathe on to my new table.